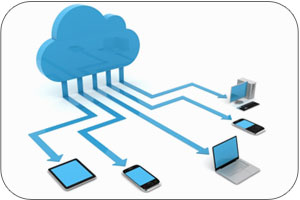 Our Services
Systems & Technology
Technology
A majority of our systems are built in-house. As a result, our data processing systems are built to maximize efficiency with customization designed to meet the needs of both WPAS, Inc. clients and staff. The flexibility provided to WPAS, Inc. clients and their consultants saves significant time and material costs for custom programming that would be associated with using external software products.
Record Retention
WPAS, Inc. maintains all necessary files required in the administration of each Trust, including copies of all collective bargaining agreements, participation agreements, records of employer contributions, benefit claims, contracts and correspondence with service providers, correspondence with participants, regulatory compliance and any other activities of the Trust.
WPAS, Inc. has made great strides towards being eco-conscious with electronic records retention. Our clients have realized a savings in their paper storage charges as a result and we have been able to provide access to information online for use by Local Unions, Employer Associations, Trustees, and other interested parties. All access is subject to significant security, encryption, and utilization review by WPAS, Inc. staff to help prevent abuse or fraud.
Communications
Phone Lines – WPAS, Inc. offers clients dedicated phone lines that appear on our general switchboard as the specific Trust Fund so that we can provide each Trust personalized service to participants and employers who prefer to not use our automated system.
Non-English Speaking Services – WPAS, Inc. has in house bi-lingual employees for communications with English Second Language (ESL) participants. We can also arrange translation services for non-English speaking participants with a third party interpreter service (for less common languages and dialects).
Privacy Protection
WPAS, Inc. has a HIPAA privacy officer and violation contact person on staff for all Taft-Hartley Health Trusts.
All WPAS, Inc. employees are trained with regard to HIPAA regulations, including privacy rules. WPAS, Inc. is currently in compliance with all HIPAA EDI Privacy and Security requirements. WPAS, Inc. developed an authorization form for individuals requesting disclosure of Protected Health Information (PHI) to another party. WPAS, Inc. has locked shred bins throughout the office for the destruction of all PHI that is no longer needed.